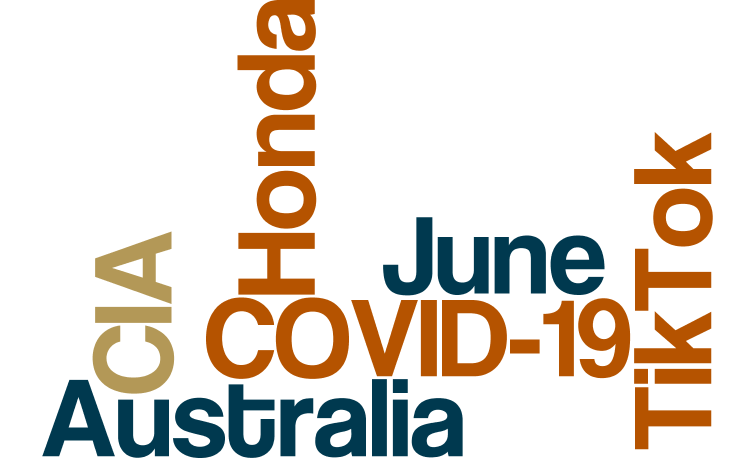 June 2020: Cybersecurity Roundup
This past month in cybersecurity:
An internal report revealed the CIA had "woefully lax" security policies
Australia suffered several cyberattacks
TikTok might be a trap
Honda was hit hard by attackers
COVID-19 had scammers excited
An Internal Report Revealed CIA had "Woefully Lax" Security Policies
A report written by the 2017 CIA WikiLeaks Task Force was released to the public on June 16, 2020.
It was written after an investigation into the "Vault 7" data leaks. The report notes that the CIA's Center for Cyber Intelligence had "woefully lax" security policies, which ultimately resulted in several CIA cyber-weapons being released on WikiLeaks.
Australia Suffered Several Cyberattacks
Australia was plagued with several cyberattacks in June. They will spend at least 1 billion dollars (and possibly a lot more) over the next ten years to bolster the country's cybersecurity.
Australia has not yet said who is responsible for the cyberattacks, but some sources believe China is behind them.
TikTok Might Be a Trap
TikTok might be collecting a lot of user data.
Many people have turned to the TikTok app to escape the harsh realities of quarantine through entertaining videos. Though the app is free, users might be paying for it with their personal data.
A researcher reverse-engineered the iOS and Android app and found that the amount of data the app collects is atrocious even when compared with other well-known data hogs like Facebook.
Honda Was Hit Hard By Attackers
Honda confirmed that a cyberattack took place on the Honda network. This resulted in vehicle production halting at some plants and forced many Honda online services to go down.
While this resulted in significant disruptions for the company, Honda claims that no user data was stolen.
COVID-19 Had Scammers Excited
Scammers continued to take advantage of the COVID-19 pandemic to launch a whole sleuth of scams. Some of these scams include:
a fake antibody test
receiving relief funds in exchange for bank info
contact tracing
treatment scams
employment scams
And that's just the tip of the iceberg. Scams are popping up faster than the news can cover, so stay vigilant.
That's All Folks
Thanks for reading! We'll be back next month with a quick roundup of topics we found interesting.
Did we miss a super important story? Let us know! We'll do better next time.