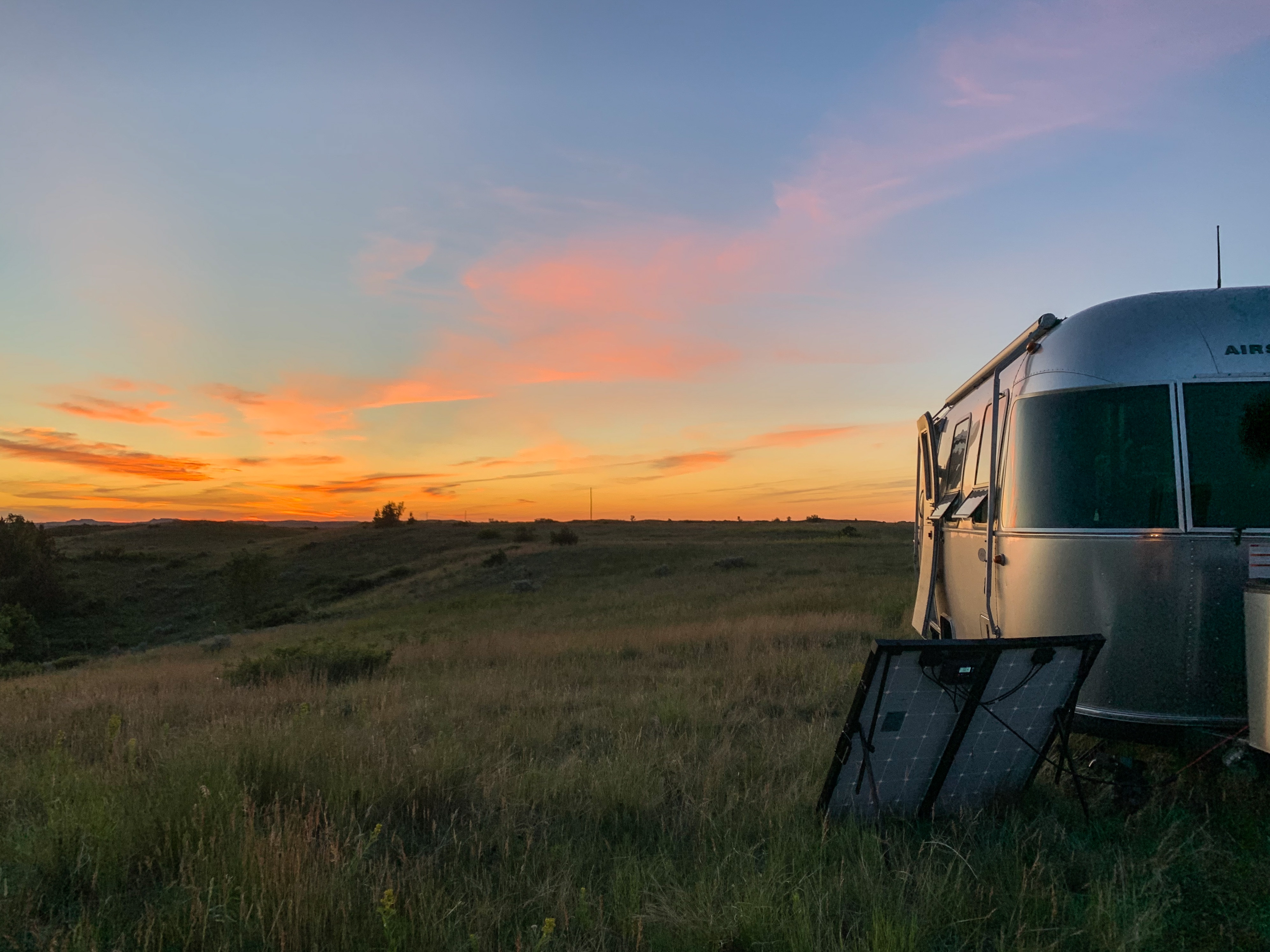 Taking Remote Work to a Whole New Level
When Bri and I first started Pensive Security in 2017, we knew we wanted to be a company that worked remotely. However, we did not realize how remote our work would be.
In May of 2019, we moved into our new office (a 22' Airstream Sport towed behind a Toyota Tundra), and "The Hacky Campers" were born. Since then, we have visited 40 states, driven at least 40,000 miles, and delivered over 40 high-quality security tests along the way.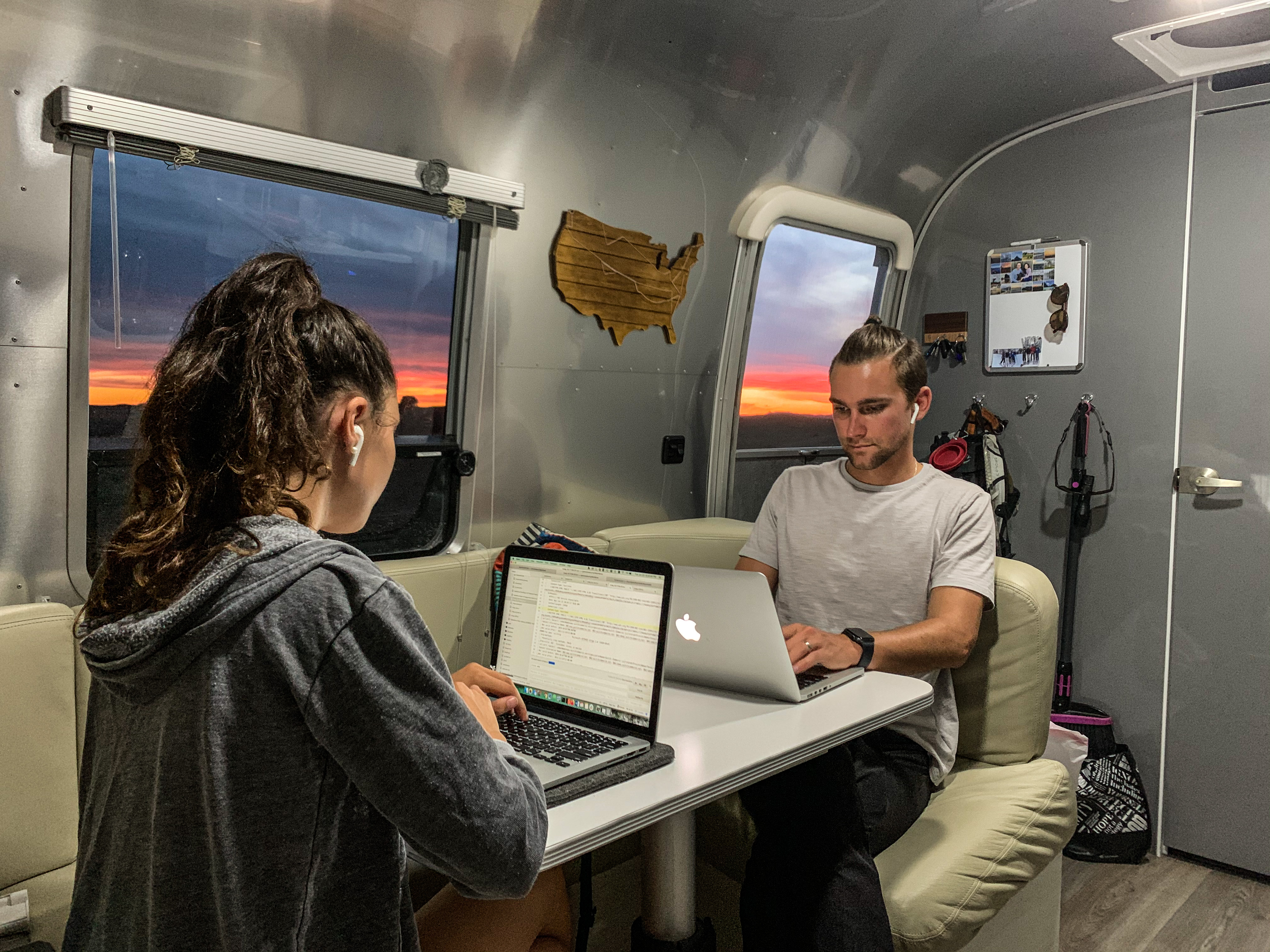 How is this possible? A little foresight and a lot of learning on the go.
With an unanticipated number of people working from home these days, we thought we'd walk you through how we do it and hopefully shed some light on how we are able to run a successful business from anywhere.
How We Stay Connected
We've spent a lot of time and energy, making sure we maintain a reliable Internet connection when we travel to each new location.
We've invested in a variety of mobile hotspot devices that provide us with redundancy. In order of preference, we use:
Airstream Connected (PepWave Max 4G/LTE Mobile Router)
Verizon MiFi 8800L
iPhone XS Max (Personal Hotspot)
iPhone XS (Personal Hotspot)
Coffee Shops/Public Places (with a VPN)
The Airstream Connected is compatible with multiple mobile carriers, and we have slightly modified the router to allow us to connect to both Verizon and AT&T by simply switching out the SIM card. We have unlimited data plans on both AT&T and Verizon, which allows us to use whichever carrier has a stronger signal at the location we're parked.
The Airstream Connected device is reliable, and it is by far our favorite way to connect. However, the range of the Airstream Connected is short and doesn't reach outside the front door. In cases where we need to work and aren't inside the Airstream, we fall back on the Verizon MiFi 8800L.
The Verizon MiFi is best when we are working from the car on the road or working outside. The battery life is decent, and we can work for several hours between charges. The only downside to this device is that it only works with Verizon, and it occasionally resets all connections, which can be frustrating when we're on a double VPN.
If the MiFi runs out of battery and we need a fallback, we always have the option of connecting to our iPhone hotspots. This isn't ideal because of the periodic connection drops and the strain it has on our phone batteries. However, in a pinch, it can be the only option.
Lastly, if all else fails, we can visit a coffee shop, library, or other free WiFi location. This is what we ended up resorting to when we traveled through Canada, and all of our devices stopped working. When working from public places, it's of the utmost importance that we are always using our VPN. We used to take advantage of this option more frequently, but due to COVID, we rarely do this anymore.
How We Power Our Business
We literally mean "power our business." Most small businesses pay their monthly electric bill and don't give another thought to where the electricity to charge their laptops comes from. For us, it's a whole different story.
Some places we park have electrical hookups, which makes life easy; we simply plug a cable into the Airstream, and we have unlimited power. However, "easy" doesn't always mean "better."
One of our favorite things to do is get away from everyone else and park in a beautiful location where there is no one (and no electrical hookups).
In that case, we rely on our solar panel to provide us with the electricity we need to keep the lights on and charge our computers.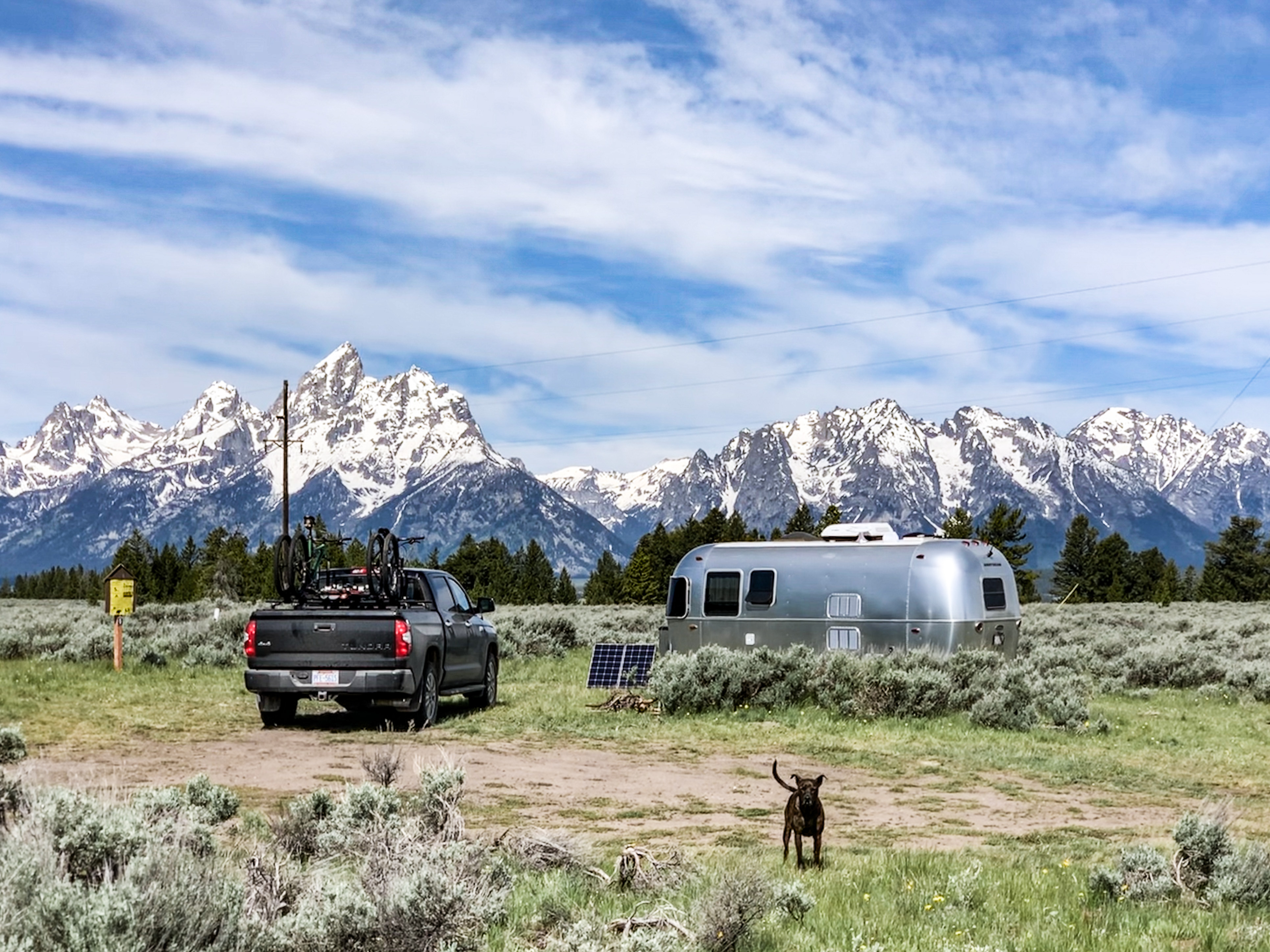 We recently purchased a 200 Watt solar panel (an upgrade from our previous 60 Watt panel), which provides us with significantly more power than we use. This week, we are mounting larger batteries on the front of our Airstream so that we can keep everything powered even when it gets cloudy for a few days in a row.
Relying on solar power has given us a new appreciation for renewable energy. It has us talking about continuing to use renewable energy once we are back in a more traditional office space.
How We Manage our Tools and Services
With the abundance of cloud computing options, it is no longer necessary to have your own server rack in the closet under your stairs. We host our website, vulnerability scanner, internal reporting tools, testing tools, and much more within AWS's cloud infrastructure.
We can take advantage of the plethora of AWS services to run our various tools and services.
For instance, this blog is hosted via S3 behind a CloudFront distribution. Another example is our free vulnerability scanner (https://pensivesecurity.io/#vulnscan), which takes advantage of Lambda, Elastic Container Service, and Simple Email Service to effortlessly scale up and accommodate as many simultaneous vulnerability scans as necessary.
During pentests and vulnerability assessments, we can run lengthy Nmap scans overnight by running them from a LightSail or EC2 instance.
Experimenting with cloud services has opened our eyes to the possibilities of new cloud technologies and helped us improve our pentesting methodology when working with clients who run their business in the cloud.
Where We're Going
Many people recently transitioned from working in an office space to working from home. We transitioned from working from home to working from anywhere.
We live in a time with a global marketplace where people work from all over the world in all types of environments. The technology we have access to today allows for a whole new era of workplaces and will enable us to work in a way that wasn't even possible 10 years ago.
Emerging technologies like high-speed globally-accessible satellite Internet (like StarLink), electric towing vehicles, and continually improving cloud services may mean that running a business from an Airstream becomes a more popular trend.
As for Pensive Security, we will likely be back in a home office in North Carolina within the next two years. However, there is no doubt that we will be back on the road from time to time, exploring the country, and providing our clients with top-notch security services from all over the United States. Maybe if you need a pentest done in person, we'll show up in your office parking lot in a shiny Airstream.
P.S.
If you are interested in seeing more of Airstream adventure you can follow us on Instagram at @thehackycampers (https://www.instagram.com/thehackycampers/).