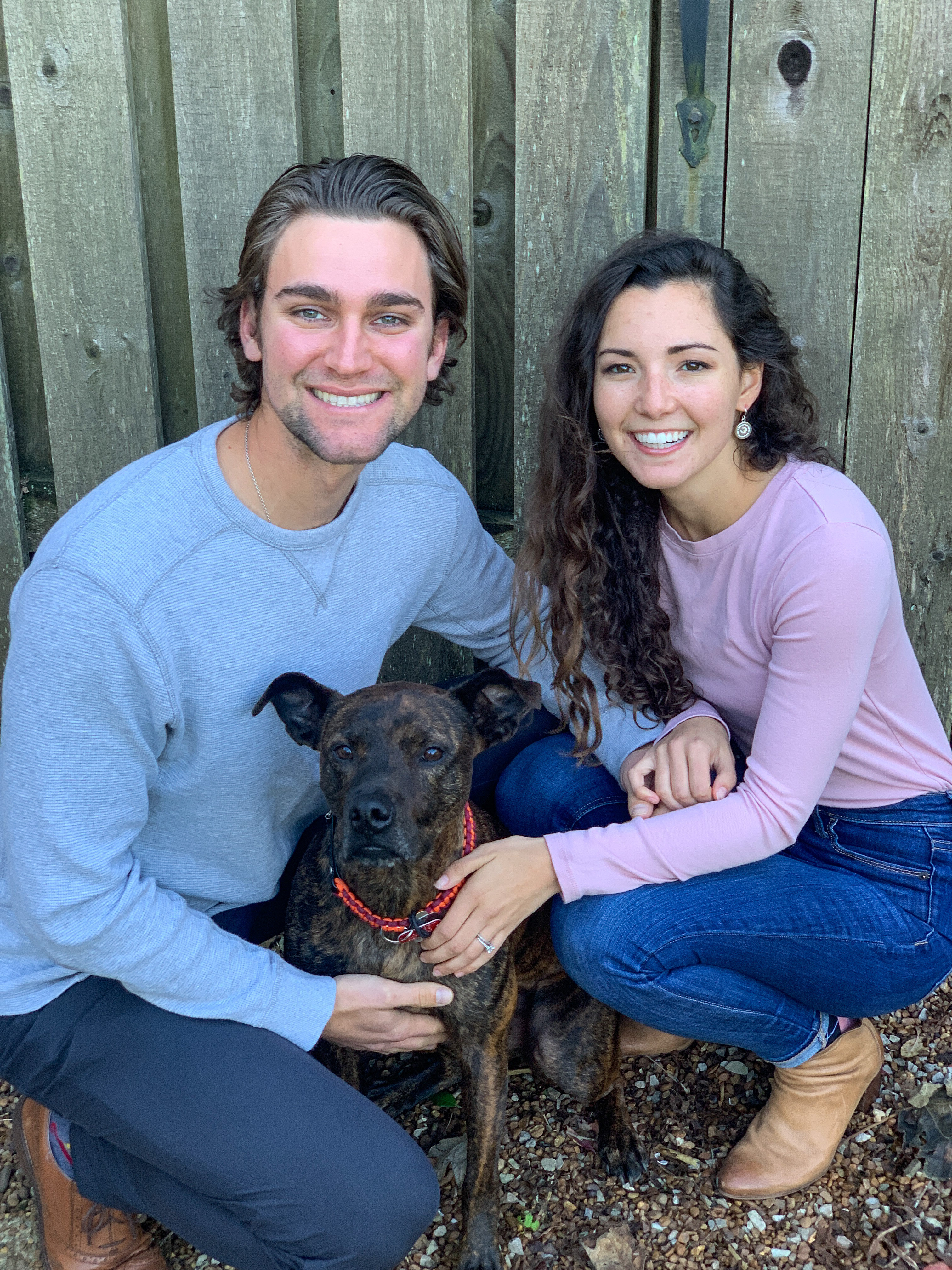 How We Got Started
Pensive Security started in 2017 to provide modern cybersecurity services to businesses. Every business owner knows that they should be securing their application or network, but the steps to doing so aren't always clear.
We recognized that one of the best ways to help businesses quickly identify the weak points in their application or network is to have a vulnerability assessment or penetration test performed. We decided to take the confusion out of security and provide business owners with a clear path to better security.
Meet the Team
We are a small 2 person team based out of Asheville, NC. However, we travel around the United States in an Airstream travel trailer with our dog George. Office romance isn't a problem for us since all team members are already married to each other. Being such a small and tight knit team allows us to work closely on every project and to be constantly in sync. We're also hyper accessible, so clients can get a hold of us directly anytime.
Even with our small team, we've provided security services to over 100 companies worldwide. We provide our customers with high-quality penetration tests and act as a constant resource to solve our clients' security issues. We remove the fear of being hacked from their shoulders so that they can go to bed at night knowing their business is secure.
Who Are We Individually
Before we were Pensive Security, we were working at large companies in the tech industry. We had a chance to work with a variety of highly experienced individuals and develop invaluable skills for the work we do today.
Bri
Bri worked at IBM as a developer. She lead deployments and created software that IBM still uses to this day. While at IBM, she took an interest in security and began looking for ways to improve the security of the code she was writing. To deepen her security skills, she completed the Offensive Security Certified Professional (OSCP) course and passed the brutal exam. By combining her development and security skills, she can better understand the products she tests and help developers fix the security issues she identifies.
Luke
Luke worked at Cisco Systems as a security researcher. He performed penetration tests and vulnerability assessments for web applications, networks, and hardware networking devices (like routers and switches). He completed both the Offensive Security Certified Professional (OSCP) and Offensive Security Certified Expert (OSCE) certifications. From the variety of penetration tests and vulnerability assessments he performs, he is knowledgeable about a vast number of software stacks and environments, which helps him effectively test almost any system.
What We Want
We want business owners to know that their products are secure. We are aggressive with our testing, and we identify vulnerabilities that other companies don't because they don't have the expertise or they won't put in the effort.
Cybersecurity is a big field, and we don't pretend to have all of the answers. However, we are confident that when we provide a client with a security service, we are dramatically accelerating their path to a strong security posture and solving one of their most pressing problems: how to protect their client's data from attackers.
Let's Chat
Hopefully, this post has given you some more insight into our company, our team, and how we can help solve your security problems.
Whether you want to talk to us about security or tell us how your day is going, we are here for you. You can always grab a spot on our calendar and schedule a call: https://calendly.com/pensivesecurity.